Friday, September 29, 2006
Tuesday, September 26, 2006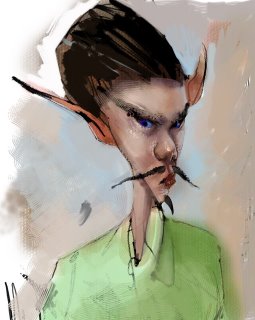 this smarmy fellow is a quick sketch I did today as a byproduct of developing new brushes for Photoshop..

Posted by

Richard
at 12:49 AM
2 comments: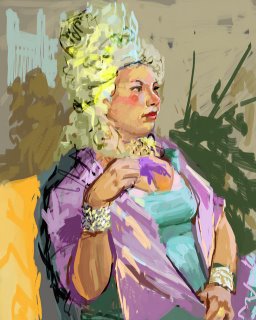 I went with my friend Paul to a Sunday morning figure drawing session at a place near Burbank called
The Drawing Club
. It was a costumed long-pose session for 3 hours. The atmosphere was relaxed and I really enjoyed myself (even though the model was kind of a pain). They have a bunch of different sessions throughout the week. Check it out!
Posted by

Richard
at 12:44 AM
No comments:

I painted this on my slate PC. It's based on a photograph. I'm trying to develop a natural, painterly approach to digital drawing. I think the pose on this one is a little stiff.

Posted by

Richard
at 12:31 AM
No comments:

Monday, September 25, 2006
Hey all! This is my first blog posting. I'm trying to create a space for all the stuff I've made or that interests me. I'm including a picture in this post to try out the different features at Blogger. I need to make a gallery or portfolio of images. I might need an "add-on" to do it.
I took this picture on the gondola across the San Diego Zoo. I futzed with the colors a bit to enhance that "tower rising from the primeval forest" vibe.
Posted by

Richard
at 10:09 PM
1 comment: